It is said that passion can drive the heart and soul, enable us as individuals to accomplish tasks we never thought possible, and encourage all people to live, work and respect one another. The We R 3C™ Program and nonprofit organization have been built upon that passion and are dedicated to building and sustaining caring communities through programs which develop and celebrate respect, kindness and compassion.
Inspired by the realization that demonstrations of respect such as kindness, compassion and empathy can only be spontaneously, consistently and sincerely shown by first developing an understanding of "The Meaning of Respect", Bart Dentino, developed what experts have called, a "revolutionary" approach to teaching character education.
…a "revolutionary" approach to teaching character education.
The Founder of the We R 3C™ Program, Bart has been a teaching artist and curriculum consultant for over 25 years. With the unique foundational methods of We R 3C, Inc. he began to reach out to communities throughout Western New York State in 2008. His initial work found him involved mostly with schools and other community organizations such as YMCA's, Boys/Girls clubs and other civic organizations. With each presentation, his passion and motivation grew to develop this creative and very effective program. He found that once participants understood the meaning of respect, the respectful behaviors that followed were self motivated and genuinely demonstrated regardless of the situational setting.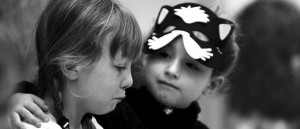 In the latter part of 2011, Bart reached out to an individual with whom he had previously worked in the development of a creative problem solving kit for children. Bob Purifico, then the President and Executive Director of Destination ImagiNation, Inc., was and remains a youth advocate who has helped to develop creative problem solving programs for millions of children and adults throughout the world.
With a simple question, "… Hi Bob, what are you up to?" We R 3C, Inc. and its curricular programs were born.
Bob's vision of helping children to make a difference in the world and Bart's vision to help them understand the meaning of respect and earnestly exhibit the behaviors associated with it, matched perfectly. Together, their mutual passion merged into helping people create caring communities and the rest as we say at WE R 3C Inc., headquarters is… THE FUTURE!